Guests often ask us a rather pivotal question: "What should I do while in Deep Creek?" To help answer that question, we've put together a hour-by-hour itinerary of some of our favorite things you can do in a single day.
One Day in Deep Creek 
9am: Wake up and take coffee out on the deck or dock. There is nothing better than slowly greeting the day from the comfort of your rental home. Whether you are perched high above the trees, overlooking the lake far below, like at Peregrine's Perch, lakeside on the dock, like at UnWined, or cozy under the trees, like at Wispy on the Rocks. Deep Creek is full of charming perches from which to greet the day. Don't rush this step.
Coffee from here, perhaps? (www.redbarnvacations.com/)
10am: Let's crack some eggs for a big breakfast at home. All our rental homes come with fully stocked kitchens, some with double appliances, and large dining room tables. This is the perfect opportunity to gather everyone near for a bountiful morning spread. Don't feel like cooking? Contact us before your stay and we can share the fabulous pre-fixed breakfast options available for delivery from a private catering chef.
There's room for the whole crew at UnWined! (www.redbarnvacations.com/)
11am: Hit the road! If you are a two-coffee person, like some of us at Red Barn Vacations, we recommend swinging by Canoe on the Run in McHenry or Trader's Coffee House in Oakland for a cup of something delicious from these quick and charming local cafes. Once you are good and awake, head out to one of the area's many amazing hikes. For new-comers to the area, you've got to hit Swallow Falls State Park to see Maryland's largest waterfall in a picture-perfect setting. For others, we'd recommend the Snaggy Mountain Rock Maze. This uniqued spot is lightly trafficked, but full of towering boulders that form a unique, natural maze. Kids and adults love it!
Photo curtesy of Snaggy Mountain's 'Only in Your State Feature' : (https://www.onlyinyourstate.com/)
1pm: Grab lunch! Some of our new favorite local places include the Vagabond Taproom, for lite fare along with an excellent selection of beer, or the Cassleman Cafe for sandwiches, salads, and yummy desserts.
2pm: From there, head to the Silver Tree Marine in central Deep Creek Lake to rent kayaks of Stand-Up Paddleboards by the hour. This marina has a great location for exploring the lake.
4pm: Next up, we'd check out the Branch Bender Cidery in Accident (town just before you hit the lake), as well as the Deep Creek Lavender Farm, also in Accident. If you are staying at our new home, Mulligan Manor, you'll want to grab a Tee Time at Lodestone Golf Course, which backs the home.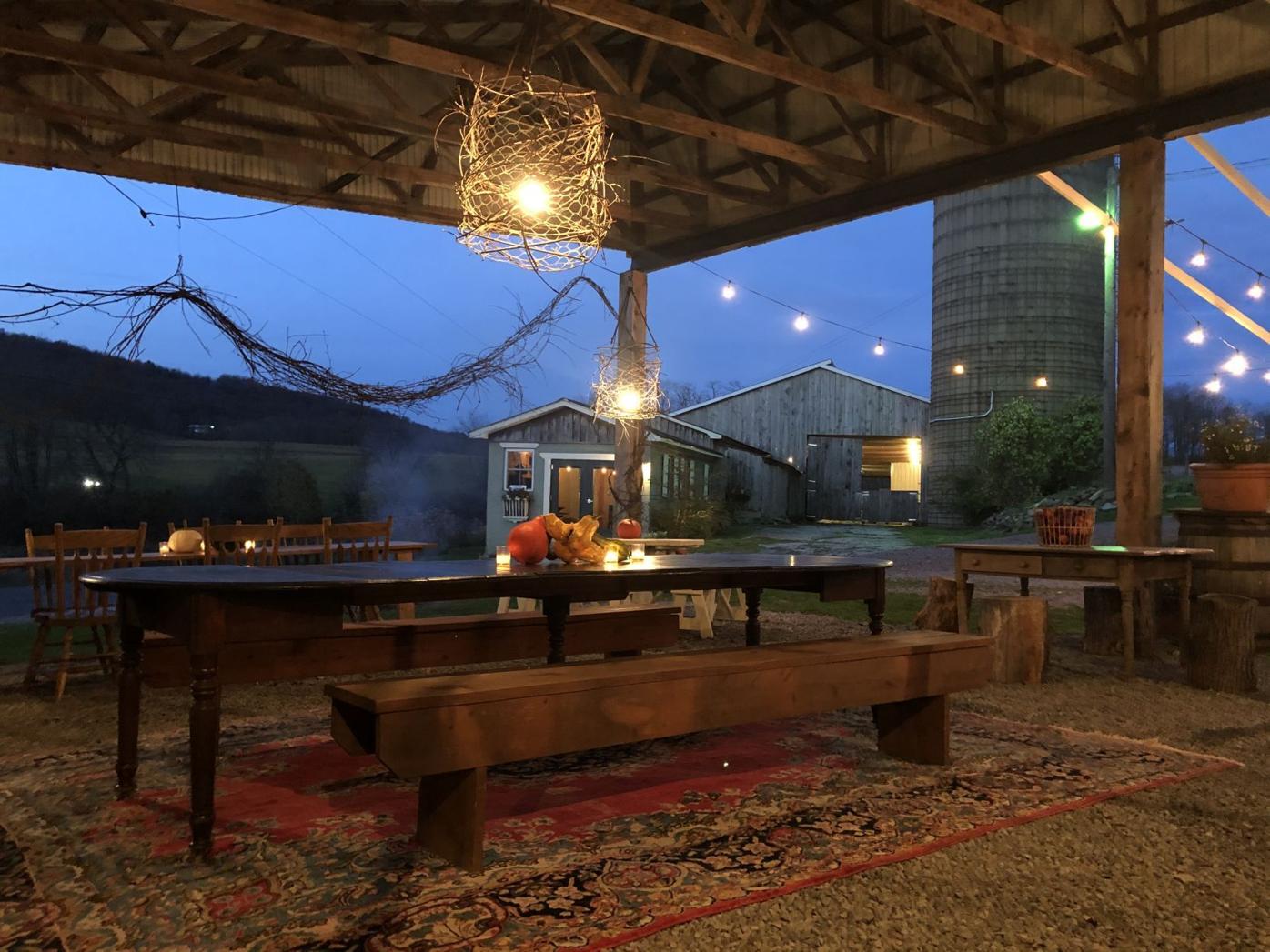 Tasting Area at Branch Bender Cidery
View of Lodestone Golf Course from Our Home, Mulligan Manor (www.redbarnvacations.com/)
6pm: While there are many awesome restaurants all across the lake, we are big fans of home-cooked barbecues. All our homes come with outdoor seating and outdoor grills. Take advantage of these amazing outdoor spaces before setting in for an evening of food, movie-watching, billards playing, hot tubbing and more. (Although, you may want to make a quick run out to the Lakeside Creamery for after-dinner ice cream. Just saying!)
Enjoy the lake from the deck at Bella Vista (www.redbarnvacations.com/)
(Bonus: Bella Vista is RIGHT NEXT DOOR to the Lakeside Creamery!)
Sounds like the perfect day to us!
Need to book a stay? Check out all our homes at www.redbarnvacations.com/search-results— and check back often! Our home inventory is growing!